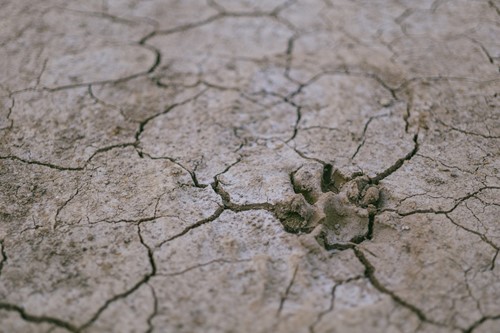 Landslides can occur almost anywhere, but it can be difficult to know exactly where they have happened in the past. By recognizing the signs of landslide activity on yours or a neighbor's property, you can learn more about the risks and avoid potential issues. Here are some of the ways you can recognize whether your property has been damaged by a landslide:
Signs in the Structure
Here are some things to check for on or around the structure of your home:
Cracks in the pavement and foundation can be a sign of prior landslide activity. If you notice cracks in your foundation, it's a good idea to have a professional inspection to assess the scope of the damage.
If the chimney is cracked or tilted, it may have been shaken by a landslide in the past. Check for signs both through your fireplace and by inspecting the outside of the chimney.
Do you have sticky doors or windows? While moisture levels are a common cause of minor door and window jams, this can also be a clue pointing to landslide activity. Make a note of any doors or windows

that

stick when you open or close them to pinpoint areas of the property

that

may have been affected.
Signs in the Landscape
There are several ways you can check for landslide activity outside your home, including:
Leaning fences and retaining walls can be a sign of a landslide, as the ground shifting underneath can cause them to loosen and tilt.
Check the area for any trees or utility poles

that

are leaning at an angle rather than sticking straight up. While not every tree grows perfectly straight, a significant tilt can be a sign of landslide activity.
Examine the base of any slopes on your property. If you notice the ground bulging out at the base of a slope, it can be a sign of the land shift and landslide risk.
Individually, many of these things are either cosmetic issues or minor inconveniences. However, if you notice more than one of these signs on your property, it may be worth consulting a professional. The more awareness you have about landslide activity, the better prepared you'll be to deal with issues that may arise.