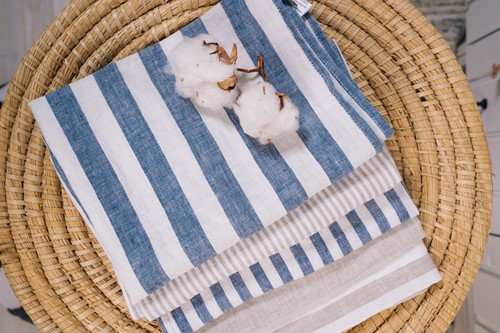 If you're looking for a style to guide your porch or patio decor, consider going country. The country design style is casual, comfortable and celebrates both the beautiful and practical furnishings. A country style porch will encourage you to relax and stay a while to enjoy the ease and pleasure of country life—no matter where you live. Here are some tips for decorating your own country style porch or patio.
Get Comfortable
Country style is all about comfort and ease. For outdoor spaces, this means including elements that make you want to stay longer and relax. Try wicker furniture with oversized cushions and make sure there are plenty of surfaces to set down a drink or meal. You can keep extra pillows in baskets and hang a cozy throw blanket over the back of your porch swing. Any details that feel soft and inviting are perfect for a country style space.
Find the Right Fabric
Fabric is the key to adding color and pattern to your country style porch or patio. Opt for classic motifs like gingham, buffalo check, stripes and florals. Mixing up patterns will further enhance the casual and comfortable feel. To avoid looking too busy, stick to a controlled color scheme with only two or three main hues. This will make your fabric choices look effortless but not random.
Go Vintage
Repurposed and upcycled pieces are important to country style and especially so for an inviting porch or patio. Not everything needs to be salvaged from a vintage store or flea market, however. In fact, you can get the best results by mixing repurposed furnishings and accessories in with more contemporary ones. This creates a feeling of timelessness, as if you collected the pieces over the years.
Soften the View With Flowers
To keep the "country" in country style, it's best to add some plant life to your design. Choosing the right flowers and foliage can not only enhance the overall aesthetic appeal of the space but make your comfy country porch even more inviting. Go for statement-making plants with rustic appeal, such as hydrangea, assorted poppies and daisies. If you don't have planting space, adding plants and flowers to containers is another opportunity to add some country flair. Try galvanized metal tubs, weathered terra cotta pots or reclaimed wood window boxes.
Light It Up
No porch or patio design would be complete without the perfect lighting and country style provides a lot of creative freedom. String lights with large bulbs create a soft ambiance and a nostalgic feel when combined with cozy country elements in an outdoor space. You can also use more utilitarian options like lanterns and barn lights for glow and ample illumination. For old world glamor, consider hanging a vintage chandelier over your sitting or dining space.
Country style design means something different to everybody. However, the recurring themes of comfort, ease and the romanticized simplicity of rural life can help guide all of your style decisions. Follow these guidelines above and you'll be able to create a country porch or patio that makes the style all your own.